Company guide
We aim at "Enterprise that can fly high in the world". For that, we achieve reduction in costs thorough by maximally taking advantage of the network in Asian various foreign countries in China, India, and Taiwan, etc.
As a result, we make an effort to the utmost so that the customer can be satisfied.
Moreover, we thoroughly concentrate resources on business to the promising areas centering on the eco-field in the future.
We select the business assumed to be more necessary, pursue the specialization of the business.
Seiya Yokochi
Representative Director
Fine Corporation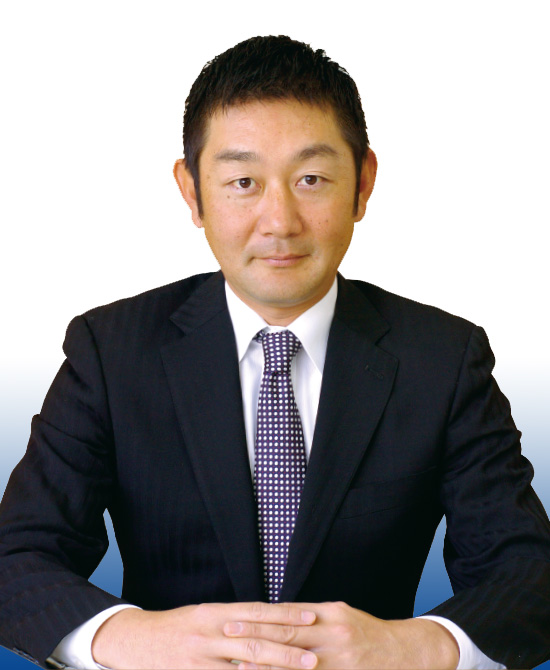 Management Principles
Customers are most important

Always considering from our customers' standpoints, we supply products to meet the needs exactly and speedy.

Compliance with law

We comply with law and carry out our business faithfully.

Regional contribution

We contribute regional life by supplying safe and high-value products.
Company Profile
Name
Fine Corporation
Address
Toranomon Asahi Bldg3F, 1-11-3 Nishishinbashi, Minato-ku, Tokyo 105-0003, Japan
Phone: +81-3-6550-8558
Fax: +81-3-6550-8559
http://www.fine-c.jp/
Capital
30million Japanese Yen
Foundation date
July 17, 2009
Accounting date
June 30
Board member
Representative Director: Seiya Yokochi
Executive Director: Shoji Kondo
Correspondent financial institution

Bank of Tokyo-Mitsubishi UFJ, Nihonbashi Branch
Bank of Risona, Asakusa Branch
Bank of Johoku Shinkin, Kanda Branch
Bank of Shoko Chukin, Kanda Branch

Registration licenses

Toxic chemicals importer (Registration#10858)
Toxic chemicals dealer (Registration #3102108372)
Composition of chemicals importer (Registration#51-1169)
Office
Tokyo Head Office
| | |
| --- | --- |
| Address | Toranomon Asahi Bldg3F, 1-11-3 Nishishinbashi, Minato-ku, Tokyo 105-0003, Japan |
| Phone | +81-3-6550-8558 |
| Fax | +81-3-6550-8559 |
| E-mail | info@fine-c.jp |
Osaka sales office
| | |
| --- | --- |
| Address | Inui Second Bldg5F, 2-2-5, Doshomachi, Chuo-ku, Osaka, 541-0045, Japan |
| Phone | +81-6-6203-0177 |
| Fax | +81-6-6203-0137 |
| E-mail | info@fine-c.jp |
Fine Corporation(Shanghai)Co.,Ltd
| | |
| --- | --- |
| Address | Rm.1809 No.933 Zhonshan Road(West) Changning Dis., Shanghai. 200051 CHINA |
| Phone | 86-021-51113528 |
| E-mail | info@fine-c.jp |
QINGDAO OFFICE
| | |
| --- | --- |
| Address | Room 3-1-702 jiaoyun resort 160 yanji road qingdao china |
| Phone | 86-532-86063007,86063009 |
| Fax | 86-532-86063011 |
| E-mail | info@fine-c.jp |