Aluminum Chloride Anhydrous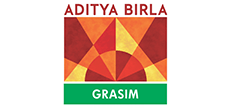 Anhydrous Aluminium Chloride (ACA), a compound of Aluminium and Chloride, is solid at ambient temperatures.
Manufacturing Process: ACA is manufactured by direct exothermic reaction of chlorine with pure grade Aluminium under controlled process parameters, in a closed automated system avoiding contact of product with air.
Grades: ACA is offered in the following grades depending upon particle-size distribution of the material.

Granule Type: 1-5mm/2-5mm/5-10mm
Powder Type: 0-1mm/0-2mm

Further differentiation of the above grades is done on as per varied parameter of customer.
Certifications:

Manufactured in all three units covered under REACH certification @tonnage band of 1000+ TPY 2.
All units having ISO 9001, 14001, 18001 certifications.
Applications
Friedel-Crafts Reaction
In Titanium Dioxide (Chloride Process)
For Hydrocarbon Resins
In Agrochemical Intermediates
In Pigment and Dyestuffs
Fragrances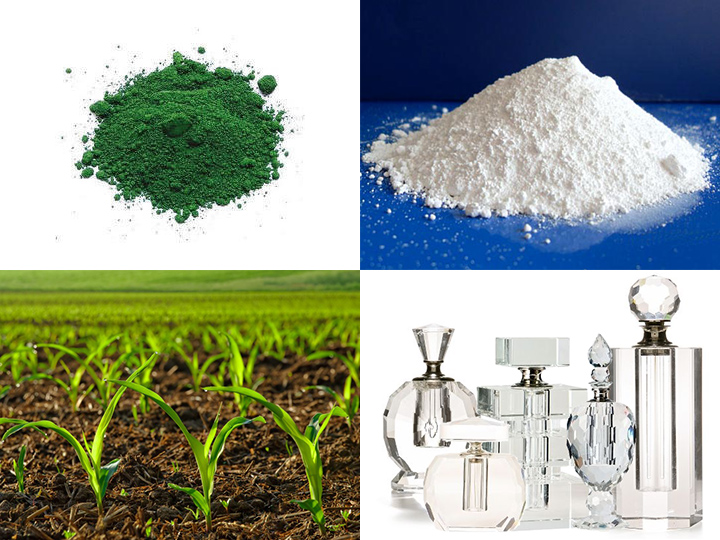 Technical Specifications
| SI. No. | Parameter | Unit | Specification | Test Method |
| --- | --- | --- | --- | --- |
| 1 | Assay, AlCl3 | g/100g | Min. 99.0 | Sublimation (Calculated) |
| 2 | Insoluble Matter in Water | g/100g | Max. 0.1 | Gravimetry |
| 3 | Free Aluminium | mg/kg | Max. 100 | Volumetry |
| 4 | Iron as Fe | mg/kg | Max. 100 | ICP – OES |
| 5 | Heavy Metals | mg/kg | Max. 100 | ICP – OES |
Manufacturing Facilities
| UNIT | LOCATION | STATE | CAPACITY (TONNES/YEAR) |
| --- | --- | --- | --- |
| Grasim Chemical Division, India | Renukoot | Uttar Pradesh | 16,425 |
| Grasim Chemical Division, India | Rehla | Jharkhand | 15,330 |
| Grasim Chemical Division, India | Vilayat | Gujarat | 18,980 |
Packaging Options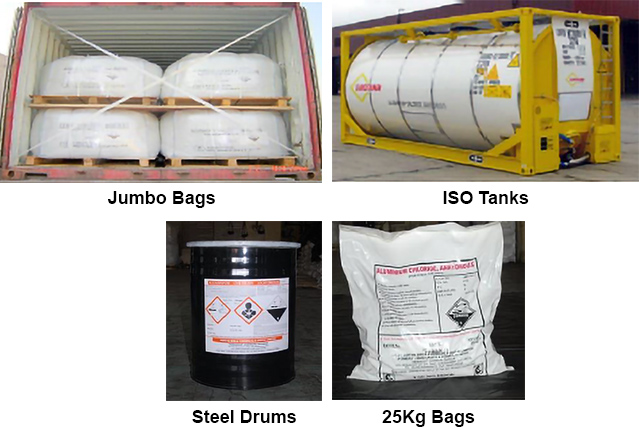 Snapshots of the Facility and its Warehouse